CORS Annual Conference 2019: Public health and innovation – Is regulation a friend or a foe?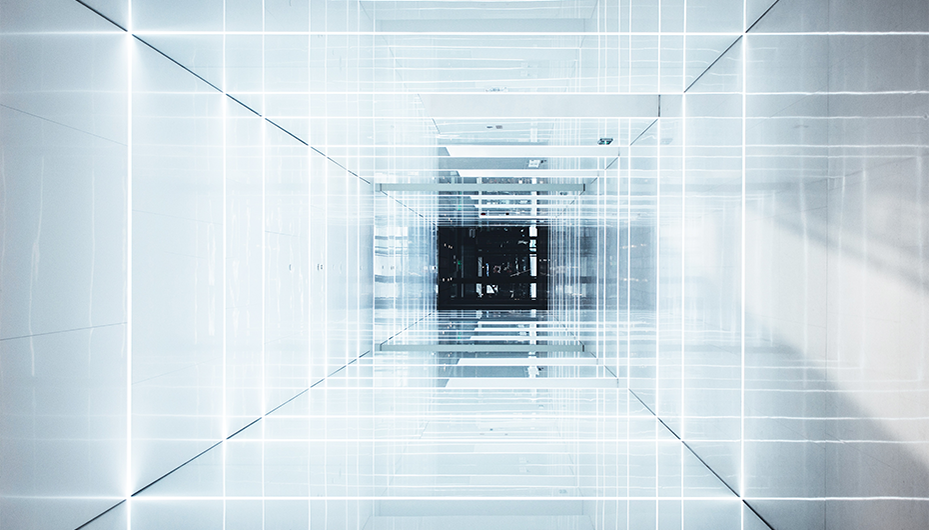 We are pleased to announce the Copenhagen Centre for Regulatory Science 5thannual conference.
The regulatory system for market authorisation is a critical factor in the development of new medicines. This system has to take into consideration the protection of public health while, at the same time, ensuring that patients have timely access to medicines, including the ones that address unmet medical needs. During the past decades, a drop in the introduction of new innovative drugs has been observed, despite progress in biomedical research and development. Although the reasons for this innovation deficit are not fully understood, many observers see the increasing demands of the regulatory systems as one of the main drivers.
This year, the Annual CORS conference will focus on the role of regulation in both protecting public health and promoting innovation. Through discussions and presentations by invited speakers, we will explore and discuss what the implications of incentives and requirements set up by medicine regulations represent for innovation, public health and ethics.

The conference is open for attendance by all interested parties.
Confirmed Speakers
Jonathan Kimmelman
Jonathan Kimmelman, PhD, is James McGill Professor of Biomedical Ethics at McGill University, and directs the Biomedical Ethics Unit as well as his own research group, STREAM (Studies in Translation, Ethics and Medicine). Kimmelman's research centers on ethical, policy, and scientific dimensions of clinical development. In addition to his book, Gene Transfer and the Ethics of First-in-Human Experiments (Cambridge Press, 2010), major publications have appeared in Science, JAMA, BMJ, and Hastings Center Report. Kimmelman received the Maud Menten New Investigator Prize (2006), a CIHR New Investigator Award (2008), a Humboldt Bessel Award (2014), and was elected a Hastings Center Fellow (2018). He has sat on various advisory bodies within the U.S. NHLBI and NIAID, served for four tours of duty on U.S. National Academies of Medicine committees, and chaired the International Society of Stem Cell Research Guidelines for Stem Cell Research and Clinical Translation revision task force 2015-16. His research has been covered in major media outlets, including NPR's All Things Considered, STATNews, and Nature. Kimmelman is deputy editor at Clinical Trials, and serves as an associate editor at PLoS Biology.
Hans-Georg Eichler
Hans-Georg Eichler, M.D., M.Sc., is the Senior Medical Officer of the European Medicines Agency, where he is responsible for coordinating activities between the Agency's scientific committees and giving advice on scientific and public health issues. From 2015 to 2018 he was the scientific lead for the IMI ADAPT SMART consortium on Adaptive Licensing. Prior to joining the European Medicines Agency, Dr. Eichler was at the Medical University of Vienna in Austria for 15 years. He was vice-rector for Research and International Relations since 2003, and professor and chair of the Department of Clinical Pharmacology since 1992. His other previous positions include president of the Vienna School of Clinical Research and co-chair of the Committee on Reimbursement of Drugs of the Austrian Social Security Association. His industry experience includes time spent at Ciba-Geigy Research Labs, U.K., and Outcomes Research at Merck & Co., in New Jersey. Dr. Eichler graduated with an M.D. from Vienna University Medical School and a Master of Science degree in Toxicology from the University of Surrey in Guildford, U.K. He trained in internal medicine and clinical pharmacology at the Vienna University Hospital as well as at Stanford University.
Carolyn Wilson
Dr. Wilson serves as the Associate Director for Research at CBER, FDA. As ADR, Dr. Wilson ensures that CBER's research is relevant, high quality and provides CBER with the appropriate scientific expertise, tools, and data to support regulatory decision-making and policy development. Until 2016, Dr. Wilson performed research on retroviruses that are either used as vectors for gene therapy clinical trials or are of concern in the xenotransplantation setting. Dr. Wilson joined the Division of Cellular and Gene Therapies at the Center for Biologics Evaluation and Research of the FDA in 1993. As a researcher-reviewer in DCGT, she reviewed INDs and developed policy and guidance documents in two novel product areas: gene therapy and xenotransplantation. Dr. Wilson holds a Ph.D. in Genetics from The George Washington University, and performed her post-doctoral research at the National Institutes of Mental Health, NIH on retrovirus-receptor interactions.
Anders Perner
Anders Perner is a senior staff specialist and professor in intensive care at Rigshospitalet, University of Copenhagen and an honorary professor of the George Institute in Sydney. His focus is on clinical research in critically ill patients and he chairs the Danish national Centre for Research in Intensive Care and the Scandinavian Critical Care Trials Group. He was the chair of three land-mark trials, the 6S, TRISS and CLASSIC trials, the results of which has improved the fluid and transfusion therapy of patients with sepsis. His ongoing research continues along this track testing frequent interventions given to critically ill patient for which there are doubts about the balance between benefit and harm. The ongoing clinical research programs include the use of oxygen, anti-psychotics, IV fluids, anti-arrhythmics and antibiotics in intensive care patients.
Jarno Hoekman
Jarno Hoekman, MSc, PhD, is an assistant professor in Science, Technology and Innovation Studies at Utrecht University, The Netherlands. Jarno holds a PhD in Economics of Innovation from Eindhoven University of Technology and conducted research at the Science Policy Research Unit, University of Sussex and the University Medical Center Groningen before joining Utrecht University. His research focuses on the role of regulation and regulatory science in innovation processes. He is particularly interested in understanding how regulatory agencies deal with novelty and innovation, and how companies respond to regulation in uncertain and rapidly changing environments. Jarno received a personal VENI grant from the Dutch Research Council and has been involved in projects funded by the European Commission, Lygature/Escher, Netherlands Organisation for Health Research and Development (ZonMW) and the Dutch Medicines Evaluation Board. Currently running projects focus on: learning about risks and drug safety over the life-cycle, emerging approval standards for gene-, cell- and tissue-based therapies, alternative business models for drug innovation and globalization of clinical trial activity.
Bastian Hauck
Bastian Hauck is a powerful diabetes advocate, keynote speaker and strategic business consultant with 10+ years of experience in building authentic, self-sustaining patient communities. He serves on the board of diabetesDE – Deutsche Diabetes-Hilfe, is a director with the International Diabetes Federation, a patient expert with the IMI and co-lead of OPEN Diabetes, a patient-led consortium doing research on DIY Artificial Pancreas Systems and the #WeAreNotWaiting movement. Bastian is the founder of #dedoc°, an international network of diabetes advocates, and creator of #docday° and #dedoc° voices, empowering patient advocates to attend scientific conferences, collaborate with industry and report back to their communities. With Dedoc Labs, he leverages the expertise within the #dedoc° community to consult fellow diabetes advocates, patient entrepreneurs, startups as well as Fortune 500 healthcare companies to achieve their goals in line with the spirit of the #DOC: Pay it forward.
Hans Hoogland
Hans Hoogland was awarded a cum laude masters degree in Chemistry and did a PhD in Biochemistry at the University of Amsterdam. From 1988, he worked for the Ministry of Agriculture in the Netherlands in several research positions and then moved to the Dutch Medicines Agency. Before moving to Denmark in 2006, he was member and vice chair of EMA's veterinary scientific committee, CVMP, and chair of the veterinary environmental risk assessment working party. He has been working for LEO Pharma A/S since 2006, and is currently a Senior Regulatory Intelligence Specialist and co-supervisor for one of CORS' PhD projects.
Lourdes Cantarero Arevalo
Lourdes Cantarero Arevalo, PhD, is an associate professor at the Faculty of Health and Medical Science at University of Copenhagen, and a co-founding member of the WHO Collaborating Centre for Research in the Patient Perspective on Medicine Use. Her academic background is economics and public health. She also holds a Master in International Cooperation for Development and a Post-graduate in International Politics. Lourdes focuses her research on ethical dilemmas associated with access to pharmaceutical and medical devices. Her research interests also covers the impact of stigma, shame and social vulnerability on medicine use among adolescents living with mental conditions. Prior to join academia, Lourdes worked for 10 years for the European Commission (EuropeAid) in South America, Africa and Asia, and for the World Health Organization – Regional Office for Europe in projects focused on improving maternal, children and adolescent health.